Greg Carman is inspired by the blend of classic design and horticultural science. He is an accomplished designer, engineer, and manufacturer of glass enclosures. He has earned a reputation as an industry expert in greenhouse design, systems, fabrication and construction.
Founded in Seattle in 1976, Architectural Glass, Inc. grew from a local greenhouse, sunroom, and skylight company into one of the industry's most respected builders of glass enclosures, with installations throughout North America.
This reputation hasn't come by chance, but rather has been built on a 40 year background in the business of designing and building greenhouses, using the industry's leading and most innovative components.
In the early years of his business, Greg's interest in greenhouses and horticulture took a big leap when his firm was hired to restore the aging Seattle Volunteer Park Conservatory, originally built in 1920. Through this experience he became a passionate student of horticultural science, and the methods behind greenhouse design, construction, operation, and maintenance. The Volunteer Park Conservatory proved to be much more than a simple restoration, but has become a life-long client, one he has enjoyed for over 35 years. Today Greg Carman continues his work with the Volunteer Park Conservatory, assisting in maintenance, repairs, design and expansion of their many structures and systems.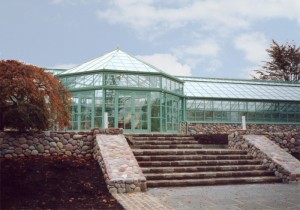 As his experience and company grew he began to expand operations to include conservatory, skylight, sunrooms and glazed canopy projects throughout the region, and now across the nation. Projects include residential and commercial applications. Today, Architectural Glass, Inc. markets its Greenhouse and Conservatory products and services under the brand name Renaissance Greenhouses.
Each greenhouse, conservatory, glass canopy, and skylight is engineered and fabricated at Architectural Glass, Inc., using proven methodology for durability, efficiency, and longevity. Upon close inspection clients understand that no other product in the industry matches the quality, structural integrity, energy efficiency, and style designed and produced by Architectural Glass, Inc. The innovation doesn't end here. Greg Carman and his team at Architectural Glass, Inc. welcomes new design challenges and will bring to a project of past research, design, and construction technologies, and methods, delivering products our clients are happy with and loyal customers for a lifetime.